Photos Which Shows India's Struggle For Freedom
Here are 50 iconic photos that capture India's struggle for freedom and India's history. A look at India that was.
1. Mahatma Gandhi with his wife, shortly before his arrest for conspiracy, during passive non-cooperation.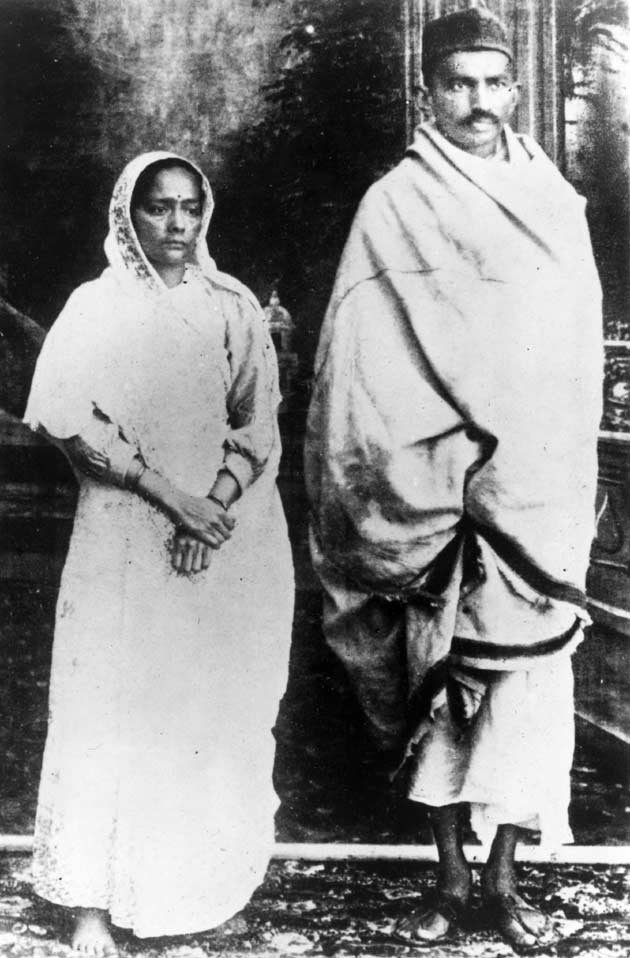 2. The 1857 mutiny by Indian soldiers, then called 'sepoys', led to significant change in how India was to be controlled by the British. In this image from circa 1915, Indian signallers from the 1st Regiment of Bombay Infantry keep watch from a hillside lookout post and relay their sightings to the troops.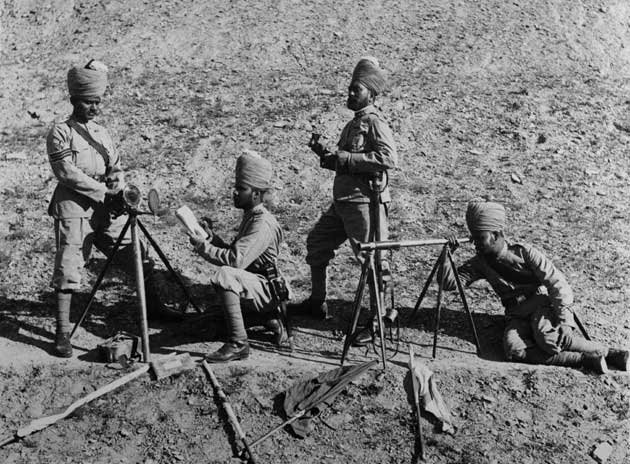 3. An Indian volunteer lies in front of a cartload of imported British cloth. Image circa 1930.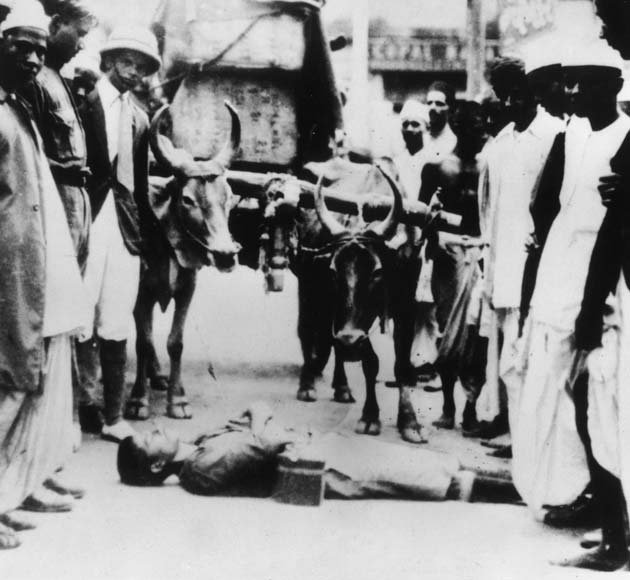 4. First Day of Constituent Assembly in India, 1946.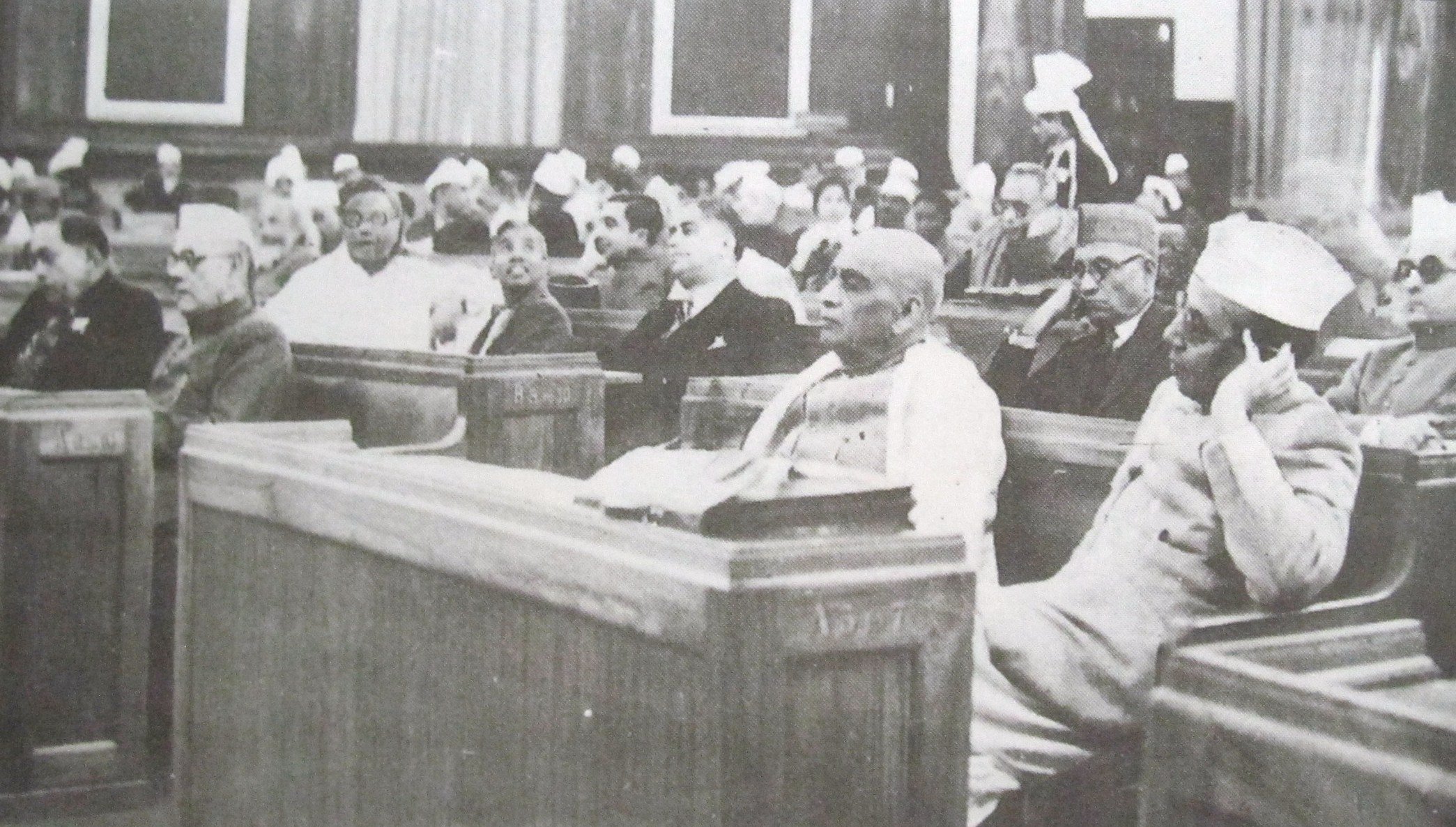 5. Mohammad Ali Jinnah and Mahatma Gandhi at Jinnah's house in the 1940s.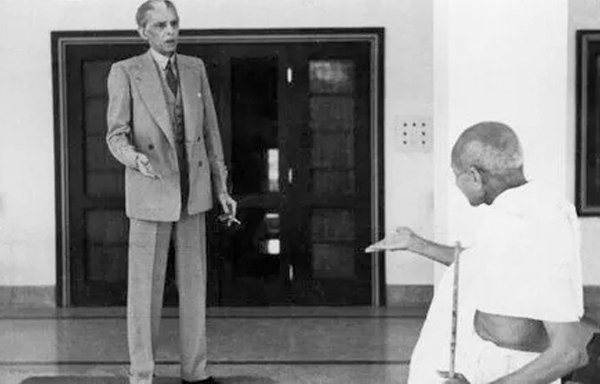 6. Mahatma Gandhi and Gurudev Rabindranath Tagore who gave the title of 'Mahatma' to Gandhi.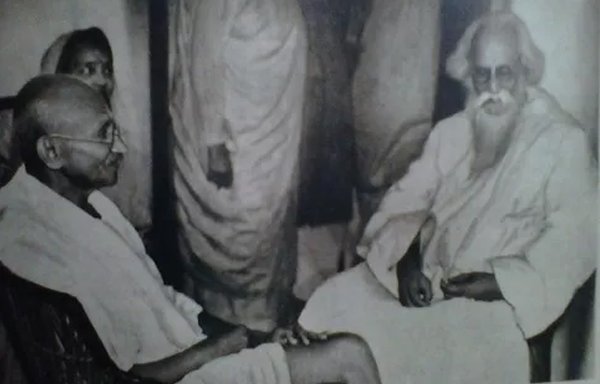 7. Nehru with the Mountbattens at India's first independence day on August 15, 1947.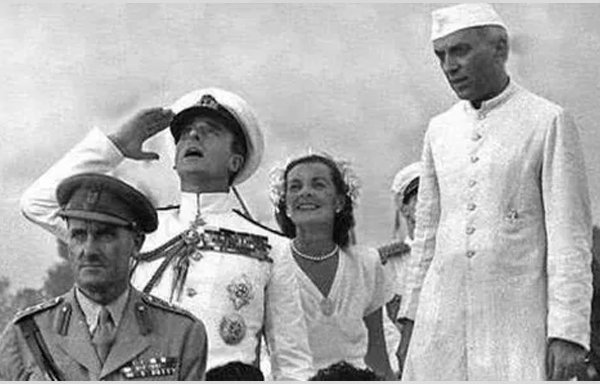 8. The last known photo of freedom fighter Bhagat Singh before he was executed.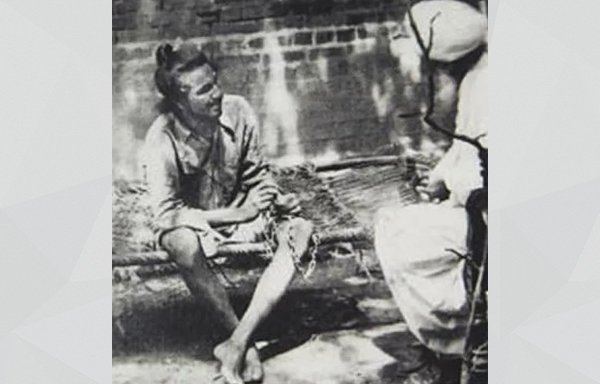 9. Mahatma Gandhi in Lord Mountbatten's study in Rashtrapati Bhawan in the days just before Independence in 1947.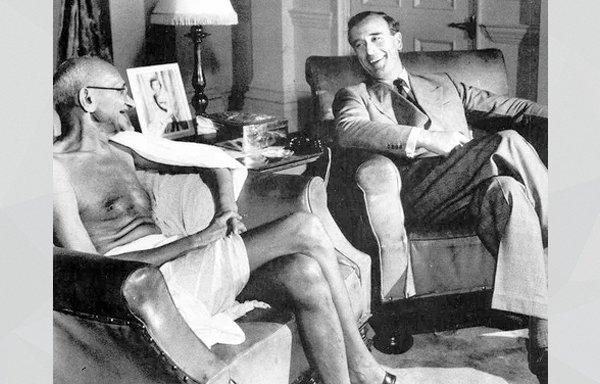 10. Pictures from the 1947-1948 Indo-Pak war fought over Kashmir.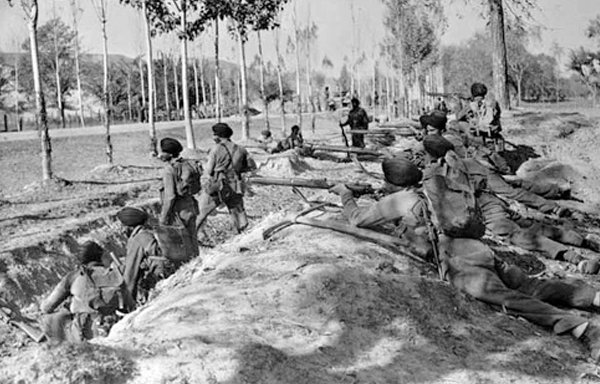 11. The walk of purpose: Gandhiji begins the Dandi March on 12th March, 1930.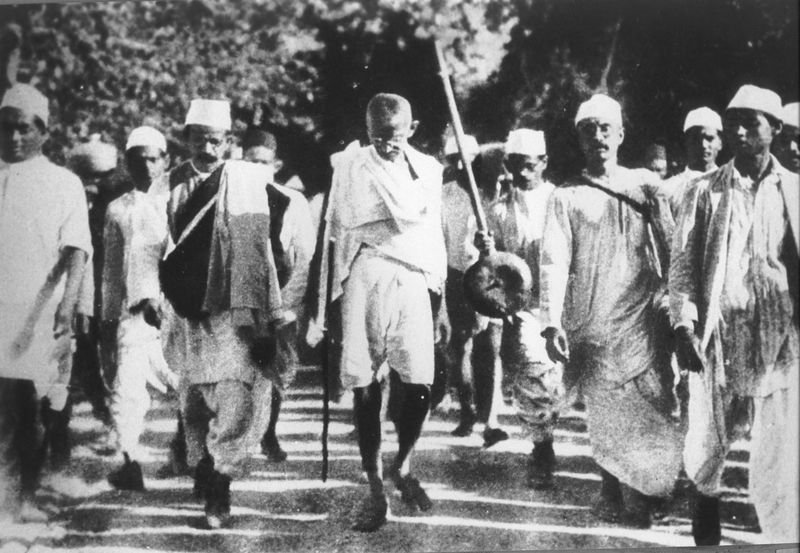 12. Jawaharlal Nehru meets the press in New Delhi in August 1947, shortly before Independence.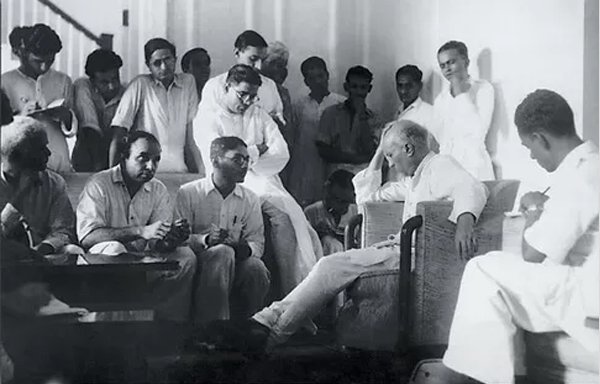 13. The moment India awakened to freedom.
Pandit Nehru's speech: "Long years ago we made a tryst with destiny, and now the time comes when we shall redeem our pledge, not wholly or in full measure, but very substantially. At the stroke of the midnight hour, when the world sleeps, India will awake to life and freedom."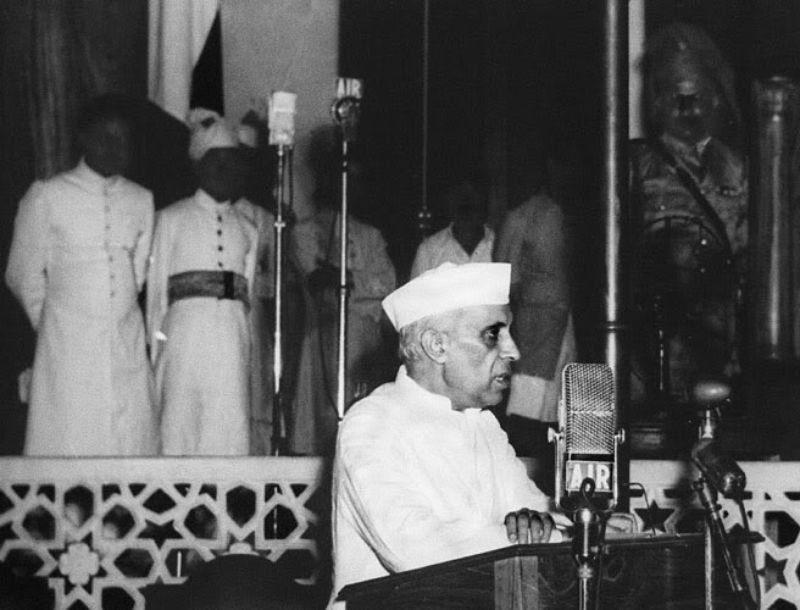 14. Jawaharlal Nehru addresses a crowd from the balcony of his house in Simla, India.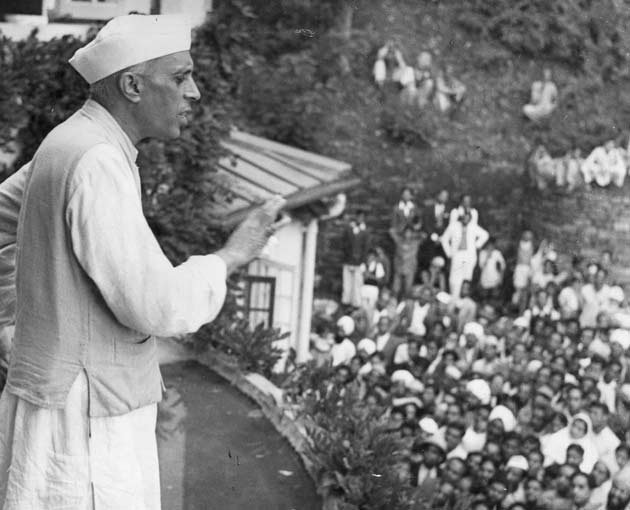 15. Mass protest during salt satyagraha.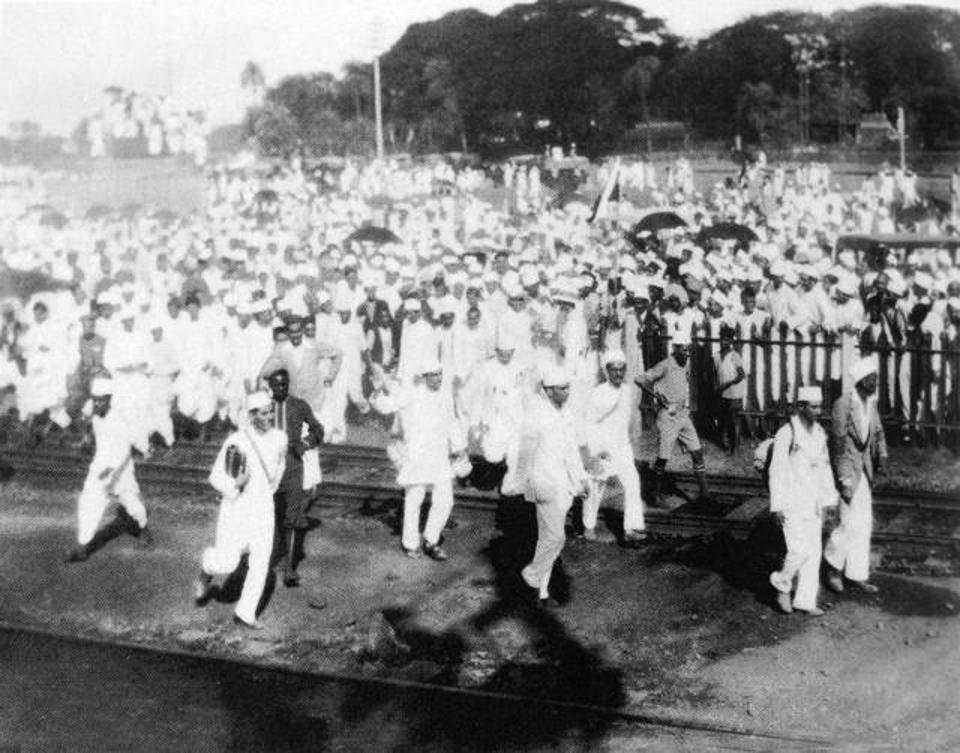 16. Yusuf Meherally, who coined the iconic slogan 'Quit India'.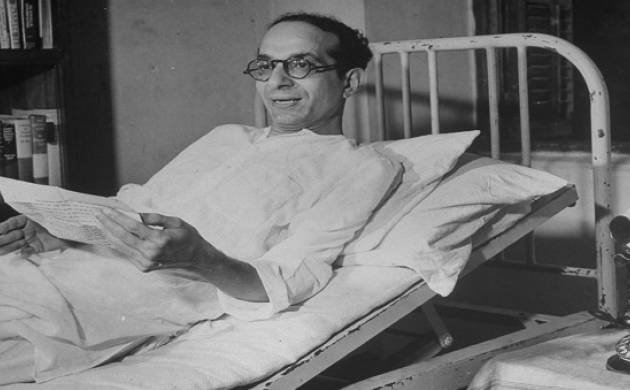 17. Mahatma Gandhi and Sarojini Naidu during salt satyagraha.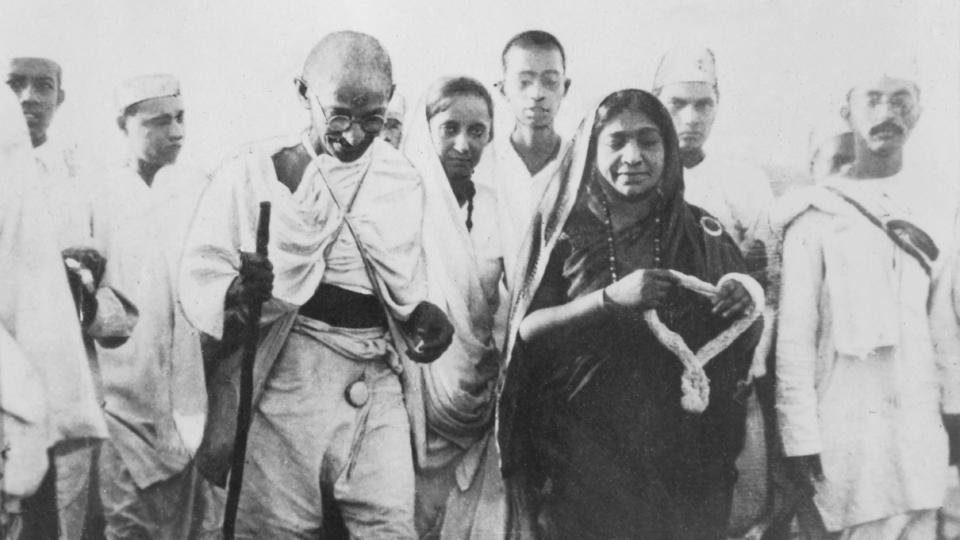 18. Human wall by the satyagrahi.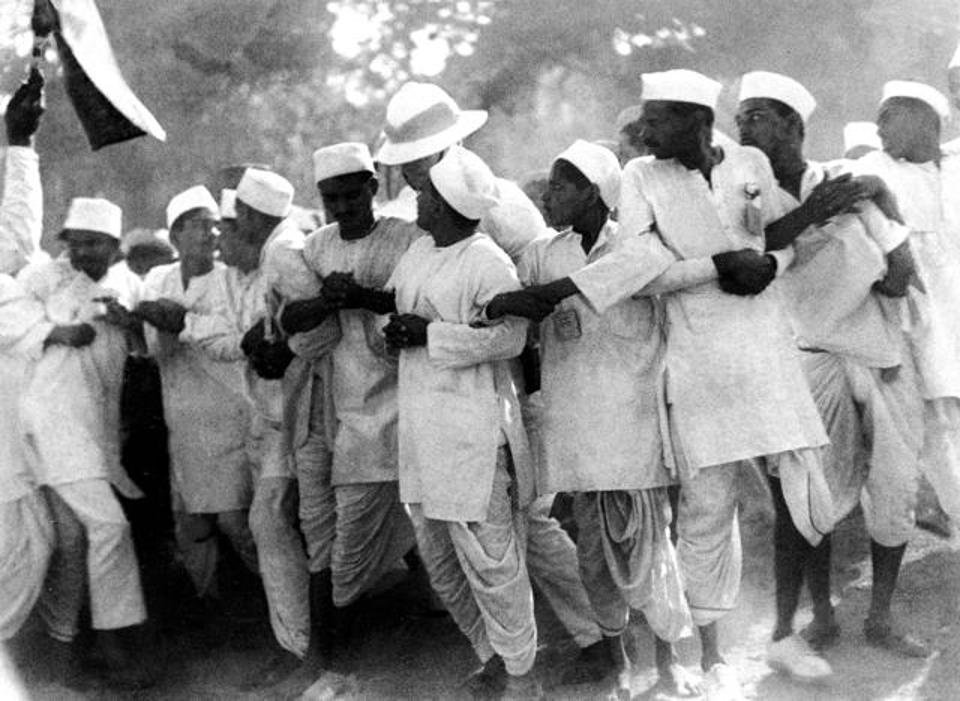 19. Women demonstration during Quit India movement.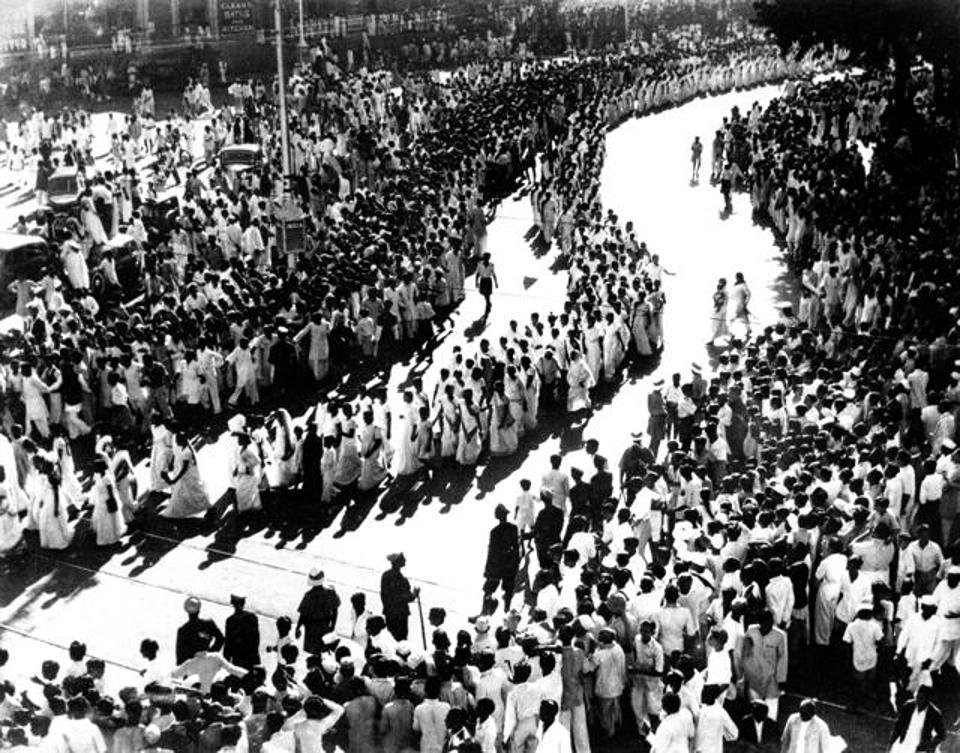 20. 15th August, 1947.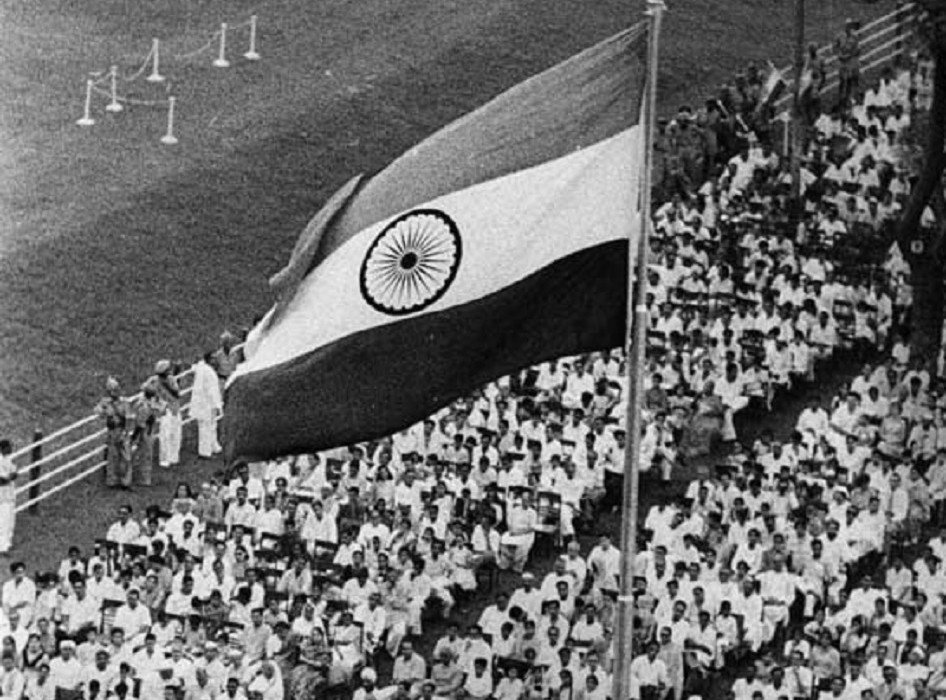 21. This 1928 poster condemns the Simon Commission sent by London to look at India's future because it had no Indian members.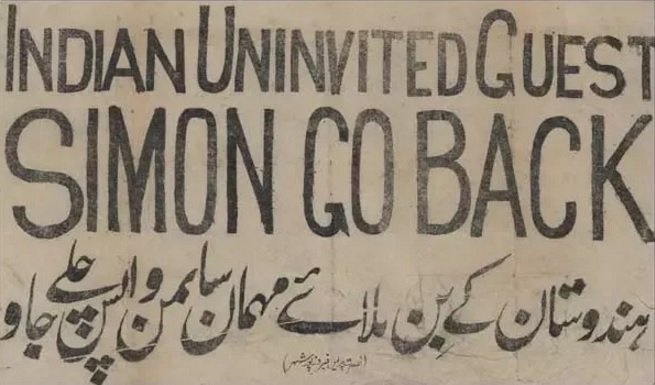 22. Lakshmi Sahgal, an officer of the Indian National Army, was a pioneer personality of the Indian Freedom Movement.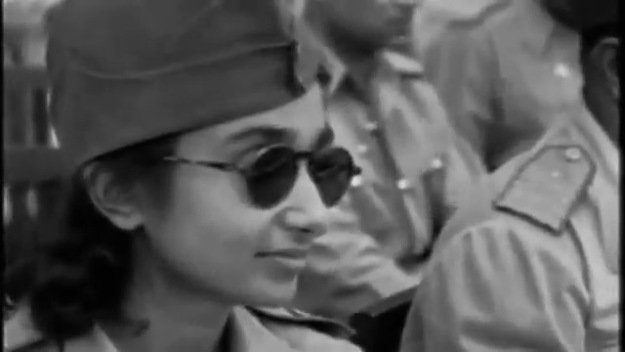 23. Tara Rani Srivastava, an active member of the Quit India movement, who lost her husband while fighting for the country.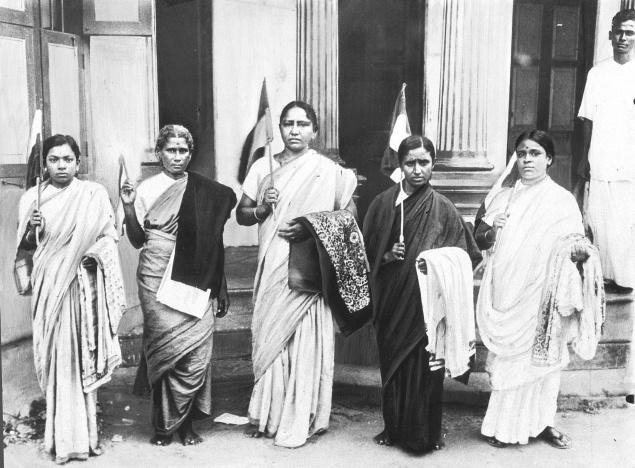 24. "Bharat Chodo" slogan echoed amongst Indians.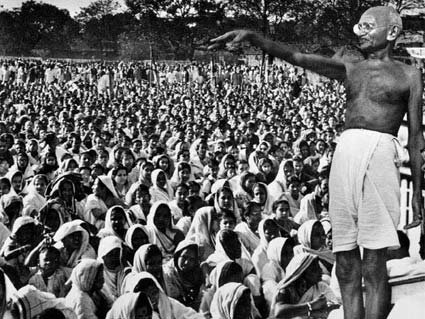 25. A letter to the Indian Soldiers at the time of struggle.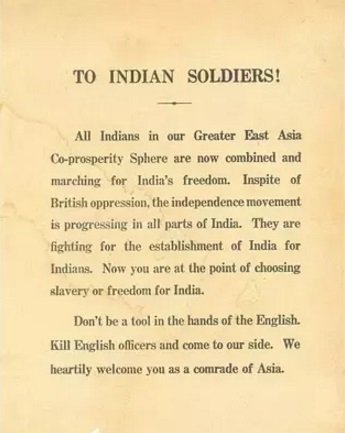 26. People marching in a protest against Simon.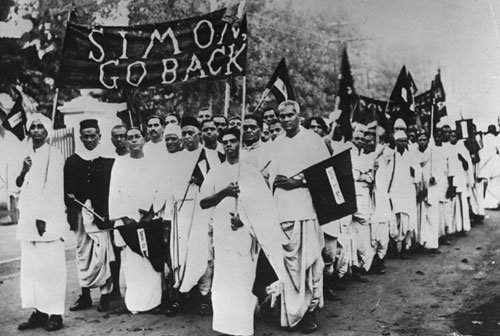 27. Gandhi discusses the Quit India movement with Nehru.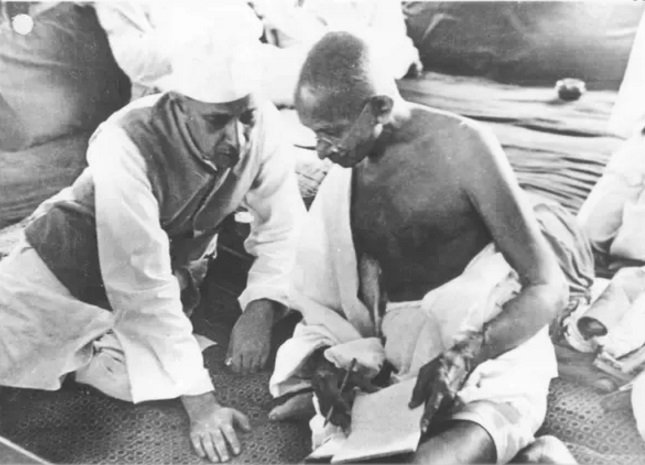 28. Mohan Singh (1909–1989) was an Indian military officer and member of the Indian Independence Movement.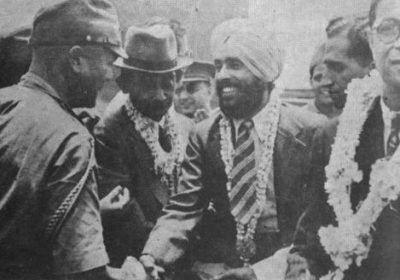 29. Vultures meander over those killed in Muslim-Hindu violence in the approach to Indian independence.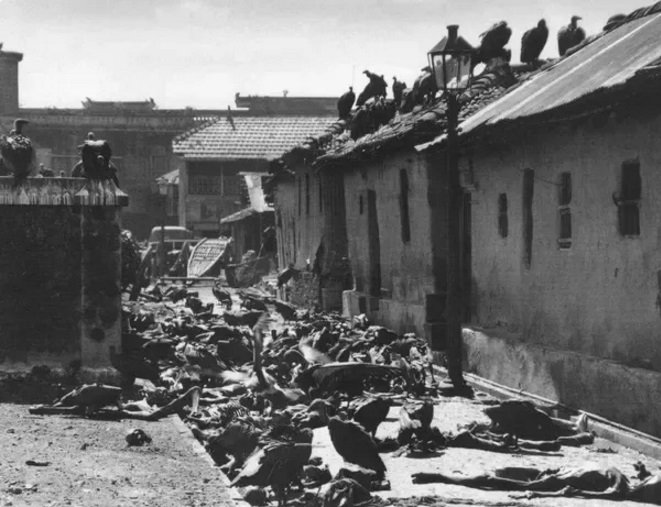 30. First Independence Day celebration in Delhi on August 15, 1947.
31. Gandhi during a discussion with Nehru at an All India Congress Committee meet in Bombay.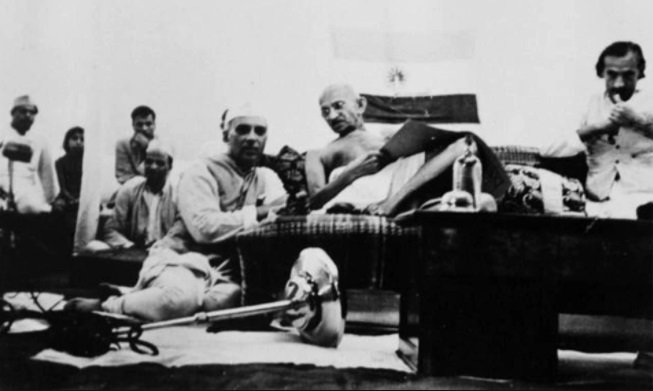 32. The front page of Times of India featuring the new face of independent Indian on 15 August, 1947.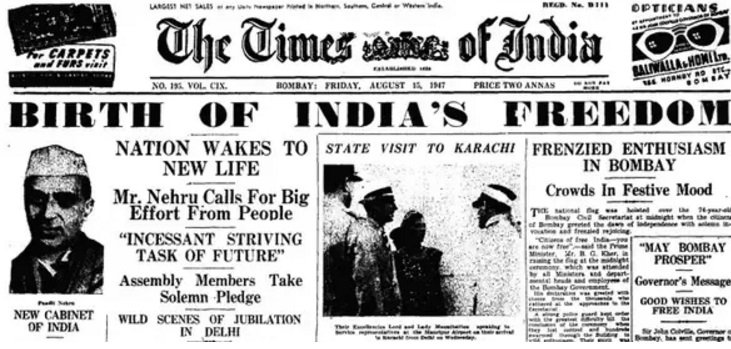 33. Bhagat Singh's death sentence.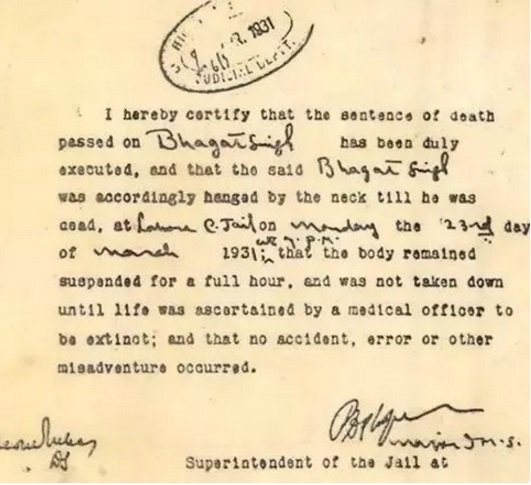 34. Mass migration, 1947.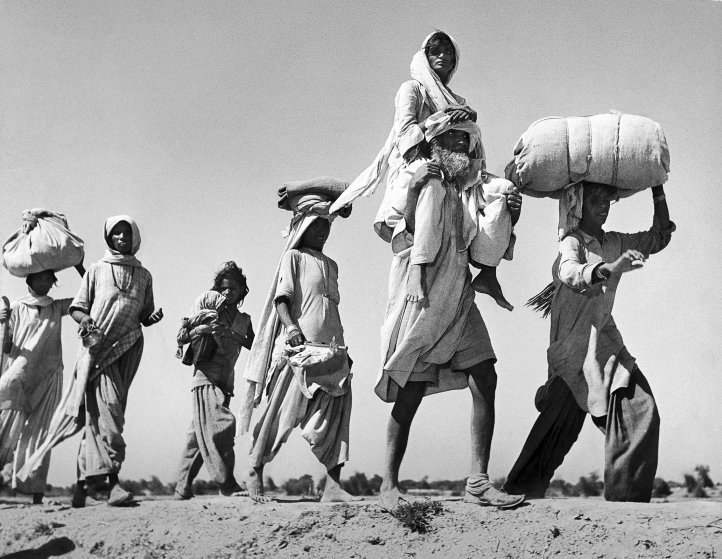 35. Gandhi spinning cotton thread.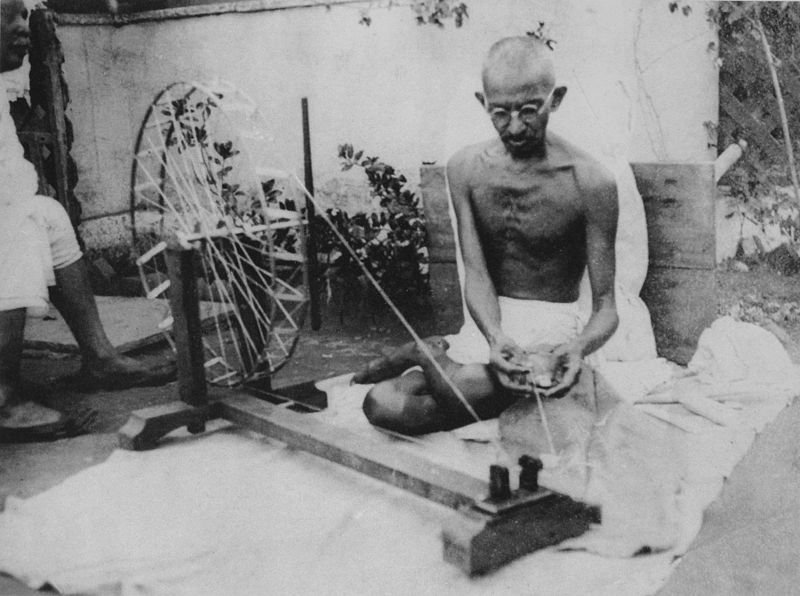 36. Japanese troops using Indian POWs for target practice, 1942.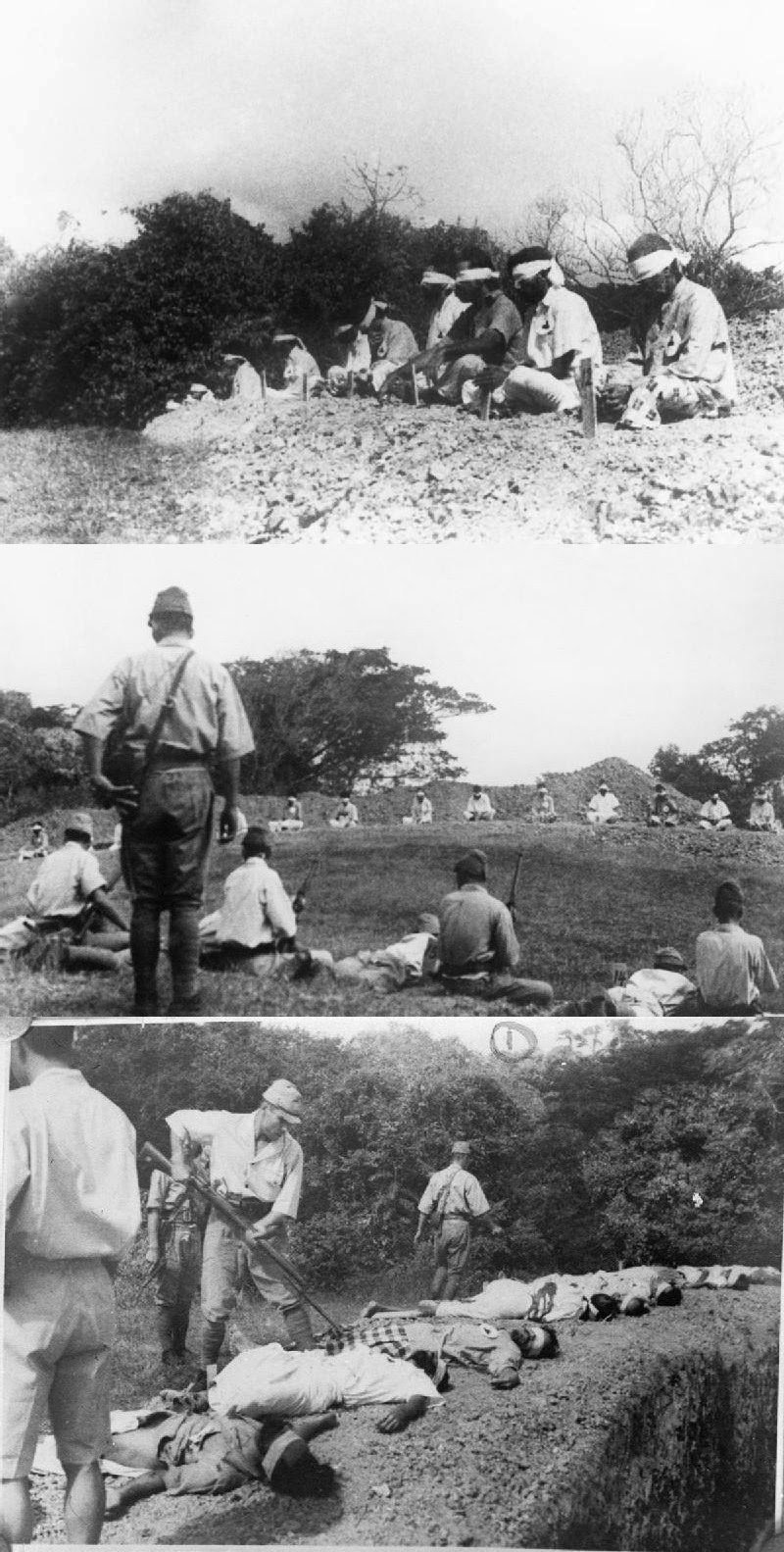 37. An old photo of Rash Behari Bose with Azad Hind Fauj.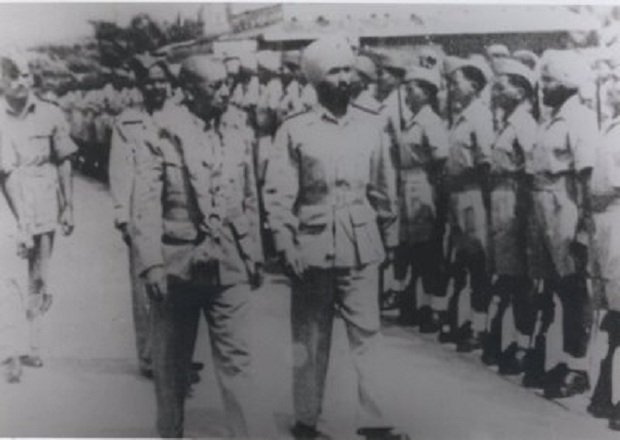 38. The declassified Netaji Files reveal how Prime Minister Nehru and chief minister Bidhan Chandra Roy took care of Subhas Chandra Bose's family.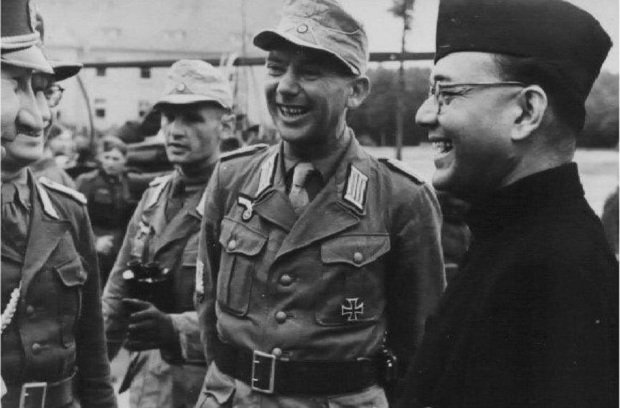 39. 1943. On this day "Provisional Government of free India" was established in Singapore under the leadership of Netaji.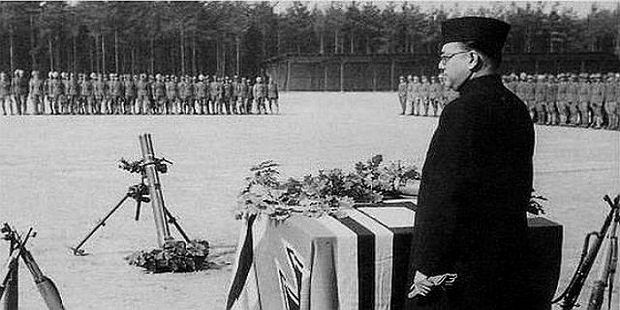 40. Indian pilots meeting their officer in London.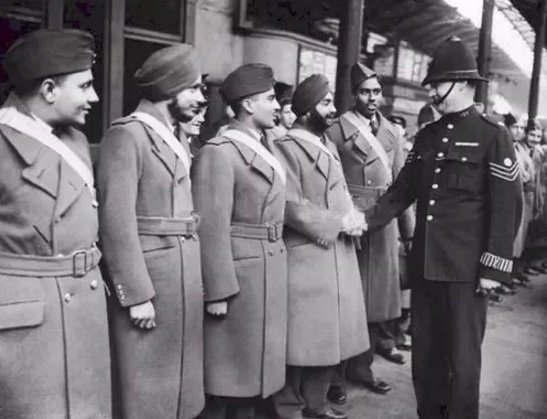 41. Mass migration during independence of India and Pakistan in 1947.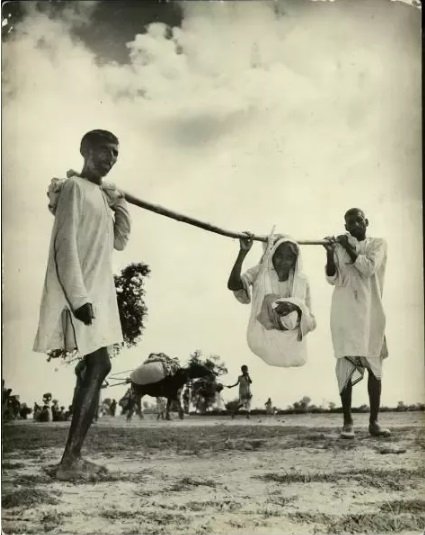 42. First General Elections in January, 1952.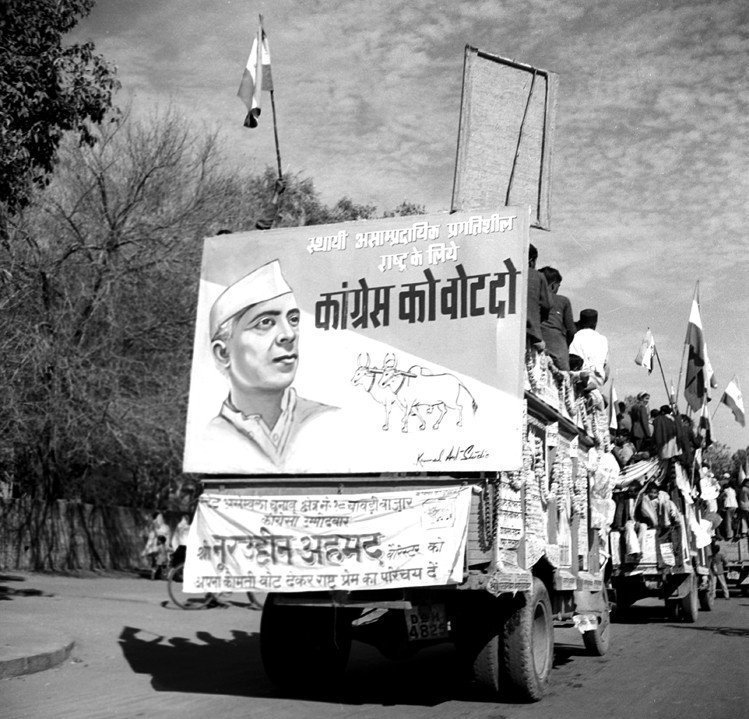 43. Indira Gandhi with Benazir Bhutto and Zulfikar Ali Bhutto (her father).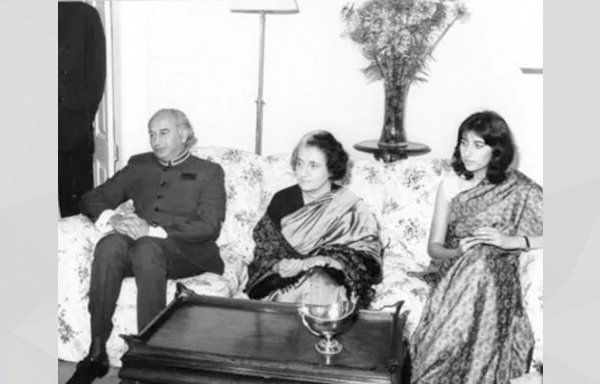 44. Subhash Chandra Bose after resignation from the post of Congress president.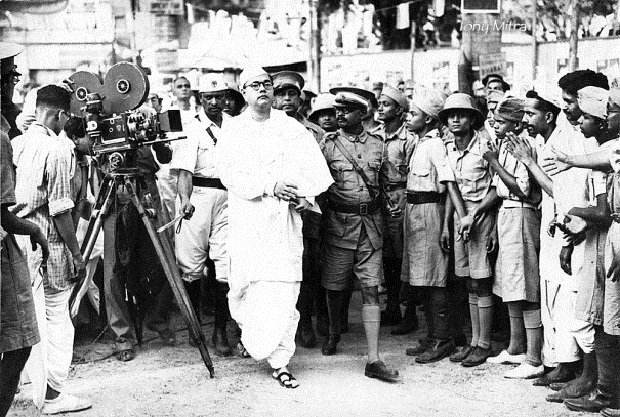 45. Bose, in the front row, with the crew of Japanese submarine.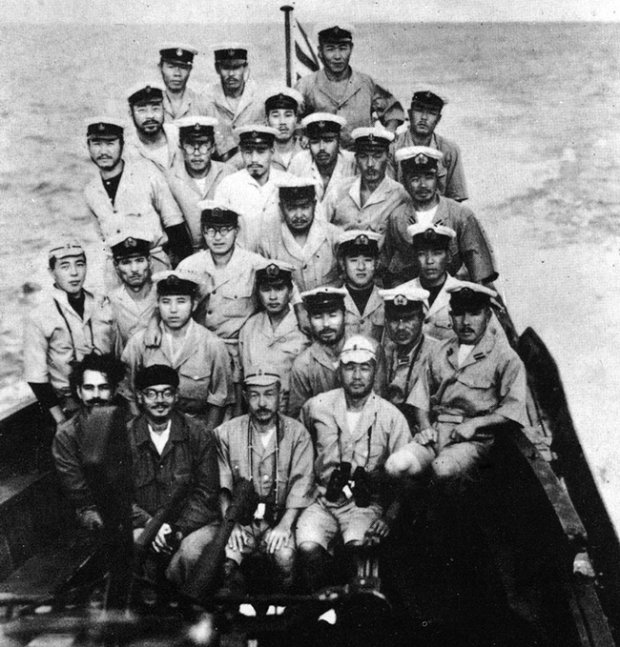 46. Pre-partition signs in Peshawar, 1940s.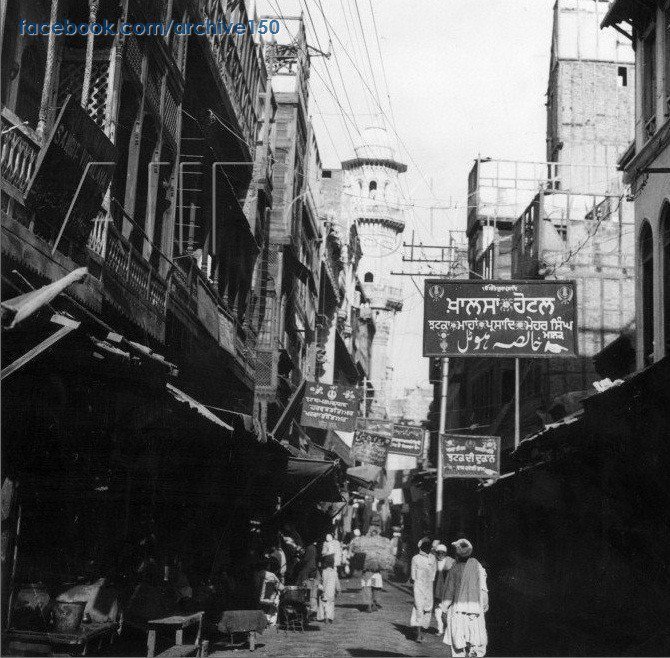 47. Last Nizam of Hyderabad greets Sardar Patel after Operation Polo, 1948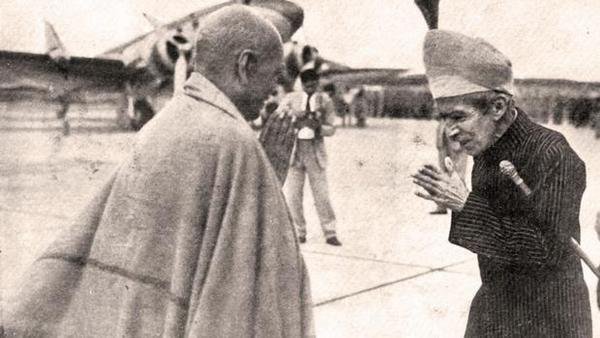 48. A rare picture of a library table divided by the Partition as India and Pakistan in 1947.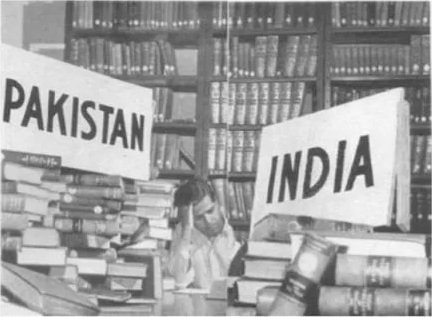 49. Last glimpse of the Father of the Nation, 1948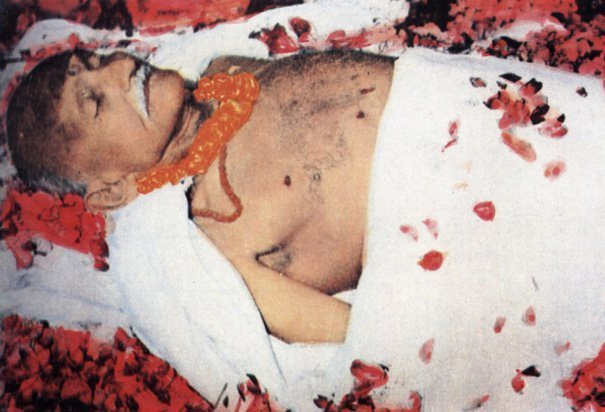 50. India's first Republic Day parade in 1950.