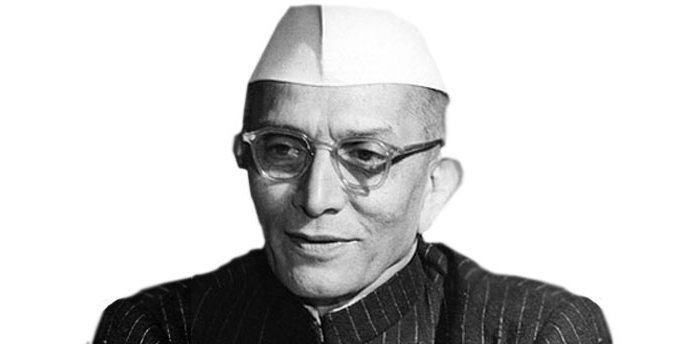 Morarji Desai, in full Morarji Ranchhodji Desai, (born Feb. 29, 1896, Bhadeli, Gujarat province, India—died April 10, 1995, Bombay [now Mumbai]), prime minister of India (1977–79), first leader of sovereign India not to represent the long-ruling Indian National Congress party.
The son of a village teacher, Desai was educated at the University of Bombay (now the University of Mumbai) and in 1918 joined the provincial civil service of Bombay as a minor functionary. In 1930 he resigned to join Mohandas Gandhi's civil disobedience movement and spent almost 10 years in British jails during the struggle for independence. During the 1930s and '40s he alternated prison service with ministerial posts in the government of Bombay, rising to the chief ministerial post in 1952. He gained a reputation for administrative skill as well as for harshness.
In 1956 Desai was named commerce and industry minister in the Indian government, for which he worked in high capacities until 1963, when he resigned. He became deputy prime minister in 1967. In 1969 he again resigned to become chairman of the opposition to Indira Gandhi and the Congress Party. He was arrested in 1975 for his political activities and detained in solitary confinement until 1977, whereupon he became active in the Janata Party, a coalition of four smaller parties. That same year, Prime Minister Indira Gandhi unexpectedly held elections after a 19-month suspension of political processes, and Janata achieved a surprising and overwhelming victory. Desai was chosen to be prime minister as a compromise candidate among Janata's leaders. After two years of political tension, the Janata coalition began to unravel. Desai announced his resignation on July 15, 1979, after numerous defections from the coalition in Parliament, to avoid a vote of no confidence.
Here are a list of achievements of the government under Prime Minister Morarji Desai.
I. 44th Amendment – Formally ending Emergency
As Prime Minister, the first task for Moraji Desai was to formally end the state of emergency called by Indira Gandhi's government in the period between 1975 and 1977. Media-censorship was removed, and controversial executive decrees that were issued during the emergency were repealed.
The 44th Amendment to the Constitution of India was passed after revocation of the Emergency, by the Morarji Desai government. Many of the anti-democratic provisions of the 42nd Amendment to the Constitution during Emergency, were annulled with the passing of the following amendment.
II. Foreign Policy – Re-instating Non-Alignment
USSR
The Morarji Desai government saw a decline in the healthy relationship India had fostered with the USSR, under the Indira Gandhi government. The Soviets had a huge stake in India, both politically and economically. The Desai government caused the annulment of the fifteen year Friendship Treaty between India and Russia, stating that India's foreign policy would revert to 'genuine' non-alignment and that India would not allow previous agreements to come in the way of friendly relations with other countries.
However, the USSR was persistent to foster ties with the Indian government, and Desai realised that the Soviet connection was too important to sever, despite the Prime Minister's anti-communist leanings. A series of three agreements were signed in regards to economic co-operation and aid, between the two nations.
China
China was one of the first country to openly voice its approval of Indira Gandhi's defeat in March 1977, and her subsequent removal from power. The then Foreign Minister in Desai's Cabinet, Atal Bihari Vajpayee stated after his attendance at the United Nations General Assembly, that India welcomed steps towards the normalisation of Indo-China ties.
The late Vajpayee also pointed out that while no 'dramatic breakthrough' had been made in normalising Sino-Indo ties at the time, the original rift between the two countries perceptibly lessened.
USA
While relationships with the United States of America worsened during the time of Prime Minister Indira Gandhi, India warmed up to the USA under the Desai government. President Jimmy Carter's visit two-day visit to India, on 27th November 1978, was a major milestone in cementing Indo-US ties.
Carter stated that he included India in his eight-nation tour because according to him, India is country which re-affirmed its commitment to democracy. He also affirmed the USA's respect for India's policy of genuine non-alignment.
III. Démonétisation of 1,000, 5,000 and 10,000 Rupee notes
In 1978, when Morarji Desai got elected into Premiership, the government of India issued demonetisation of 1000, 5000 and 10000 rupee notes in a bid to combat corruption and black money. Back then, a Rs.1000 note could buy about 5 square feet of real estate space in south Bombay.
Hoarding of money would take place, as people did not want to deposit their high denomination notes in banks as they feared income tax problems.
On 16th January 1978, the government passed the The High Denomination Bank Notes (Demonetisation) Act 1978; which declared that high value notes would cease to be legal tender at the close of banking hours on that day, and that all banks and treasuries of the government would remain closed for transactions from the next day. Any contravention, including false declaration by depositors, was made punishable by law- with a fine or three-year prison term.
Gold and commodity prices fell sharply, but the impact was limited.
IV. Refusing USA's involvement in nuclear program
Prime Minister Morarji Desai played a crucial role in India's nuclear program after it was targeted by major nuclear powers after conducting a surprise nuclear test, under the Indira Gandhi government in 1974.
Since the tests in 1974, Desai decided to keep India's nuclear reactor stating, "They will never be used for nuclear bombs."
In 1977, the Carter administration in the US offered to sell heavy water and uranium to India for its nuclear reactors. However, it required American on-site inspection of nuclear material. Desai declined stating the contradictory stance of USA in light of its own nuclear program.