Chandra Shekhar (1990–91)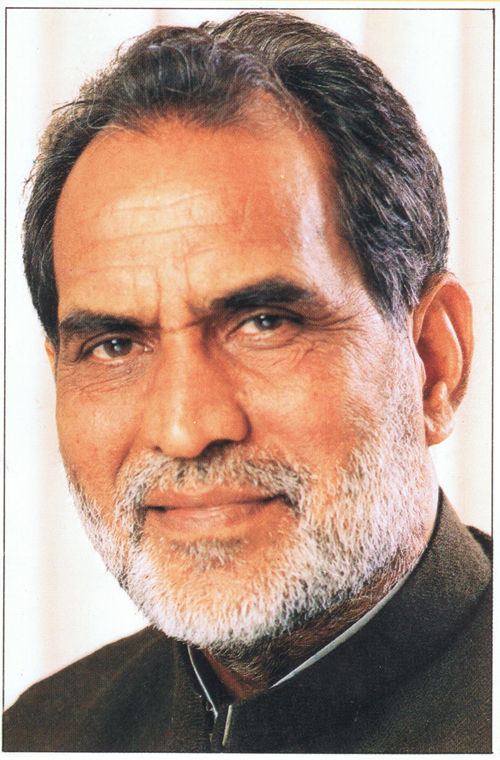 Chandra Shekhar, (born July 1, 1927, Ibrahimpatti, India—died July 8, 2007, New Delhi), politician and legislator, who served as prime minister of India from November 1990 to June 1991.
Shekhar was a leading member of the Socialist Party before he joined the ruling Congress Party in 1964. He was a member of India's upper legislative chamber, the Rajya Sabha, from 1962 to 1967, and he held a seat in the lower chamber, the Lok Sabha, in 1977–79, 1980–84, and from 1989 until he became prime minister. Shekhar split with the leader of the Congress Party, Indira Gandhi, in 1975 and spent time in prison during the national emergency she subsequently declared.
In 1977 Shekhar became president of the Janata Party, which headed a coalition government under Prime Minister Morarji Desai from 1977 to 1979. In 1988 Shekhar's Janata Party merged with several other opposition parties to form the Janata Dal Party under the leadership of V.P. Singh, who subsequently became prime minister. After leading an internal rebellion against Singh, Shekhar broke with the Janata Dal Party on Nov. 5, 1990, and quickly formed the Janata Dal–Socialist faction. With the support of Rajiv Gandhi's Congress (I) Party, he replaced Singh as India's prime minister on Nov. 10, 1990, as head of a weak minority government. He resigned on March 6, 1991, after the Congress (I) Party withdrew its support, but he remained in office as a caretaker until national legislative elections could be held in May and June; he was eventually replaced by P.V. Narasimha Rao. Shekhar continued to be active in politics, and in 2004 he was elected to his eighth term in the Lok Sabha.
He became the PM by engineering defections with money power and out rightly purchasing Janata Dal MP with just 59 MP out of 542 .It was a naked power grab clearly knowing he will be the PM for only a few months.
Further he knew beforehand that he could not even the pass the Budget due to lack of numbers . (Note knew the Congress also did not want to pass the budget as the economy was in a bad shape and it would have to be a tough budget before the elections which could have cost them)
Now he planned to handover power after the elections and leave and it would be the next government's responsibility to handle the balance of payment position but unfortunately Rajiv Gandhi was assassinated in the middle of elections and the elections were postponed and balance of payment position was severe and the the country would have defaulted .
Yashwant Sinha who was campaigning in Patna was called and gold was stealthy sent by the Reserve Bank of India had to airlift 47 tons of gold to the Bank of England and 20 tons of gold to the union Bank of Switerland to raise $600 million
He sacked the DMK government even through the then Governor Barnala refused to recommend the dissolution by going directly by the President .Sacked the Assam Government had the Bihar governor dismissed for criticising the dismissal of the Tamil Nadu government.
Note Chandrasekhar has never been a Minister in any government ,he was only a party leader and lacked experience further if he was incapable of passing the budget he should have never formed the government. Please note if other legislations were not passed that is fine but not the budget.
It would better off going for an election rather than have this government after the V.P.Singh fell after Singh, along with Bihar's Chief Minister Lalu Prasad Yadav , had Advani arrested in Samatipur and stopped his Ram Ratya Yatra , which was going to the Babri Masjid site in Ayodhya on 23 October 1990. BJP withdrew their support to Singh government, causing them to lose parliamentary vote of confidence on 7 November 1990.